Ways to create a cosy living room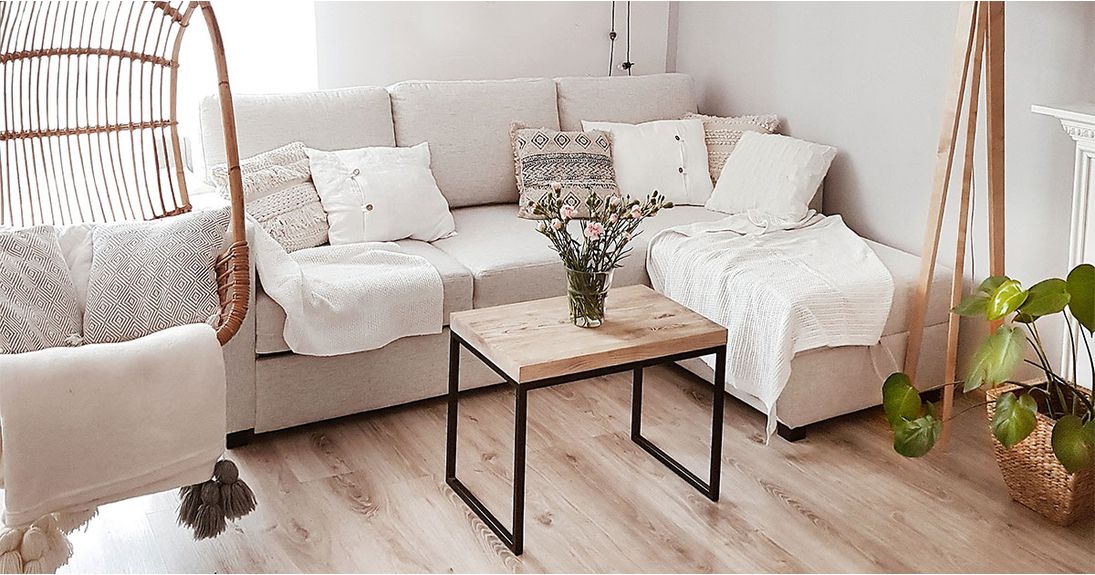 Posted: November 28, 2019
A living room is the heart of your whole home. This is where we spend most of our time, where we sit and talk with family and friends. While decorating this room it's worth to choose furniture that will not only be a beautiful showpiece of this room, but that will also guarantee the highest level of comfort to all its users. Comfortable, upholstered sofas, trendy wingback chairs and well profiled chairs: all of those pieces of furniture should have their place in a cosy and functional living room.
Autumn is the season when everyone, after finishing work, dreams of coming back quickly to their warm home and spending some quality me or family time in front of the TV, sitting at a comfortable sofa of course. In our store you will have plenty of choice of two- and three-seater sofas, as well as armchairs for any day room. Stylish upholstery fabric colours will allow you to create a living room in a classic, Scandinavian or retro style.
Practical interior thanks to functional furniture
If you have always dreamt of stylish living room, but at the same time you wanted to have a universal and functional space, then you will definitely be able to achieve it with us. For small living rooms that are a place where you relax and spend time during the day, but where you sleep at night, it would be best to go for universal corner sofa beds with storage for bedding. Comfortable seat, soft backrest and pleasant to the touch upholstery fabric will guarantee the highest level of comfort. For spacious rooms you could choose something bigger or create a stylish living room set: let's say a 3-seater sofa and a comfortable armchair, for example in retro style. If it's still not enough for you, then a popular set for a large room would include a three- and a two-seater sofa plus an armchair. The opportunities are endless and it is worth to think carefully about what option would be best for you and your room.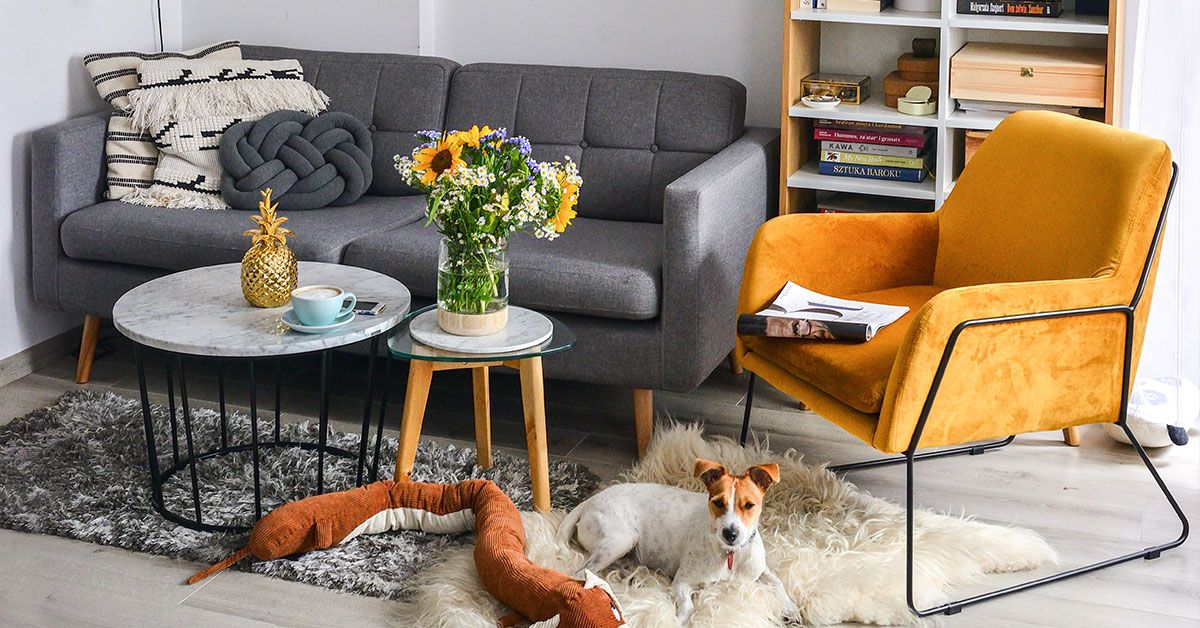 Upholstered furniture as a way to create a cosy interior
Upholstered furniture is an essential element of every warm and homely living room. Pleasant to the touch fabrics will allow you to create a truly cosy space. In our offer you will find velour sofas in retro style, as well as grey sofas that work well in Scandinavian and classic styles of design. Our colour scheme is very generous and everyone will definitely be able to find something that works for them. Lately, our customers very often have been choosing sofas in the shades of bottle green. Sofas in this colour work great in retro style, but also in loft-style interiors.
We are quite surprised by how popular yellow sofas or those in shades of dusty pink or deep red are. Such brave accents will definitely emphasise the character and style of your room, as well as allow you to boldly present the living room as the most important comfort zone of your home.
If you are still thinking what to choose for your day room, then let us inspire you with our trendy sofas.
Chesterfield Modern 3-seater sofa – if you want to have a piece of furniture that will impress everyone, then choose something from Chesterfield Modern line of furniture. Stylish quilting and velour fabric emphasise the style and character of this sofa.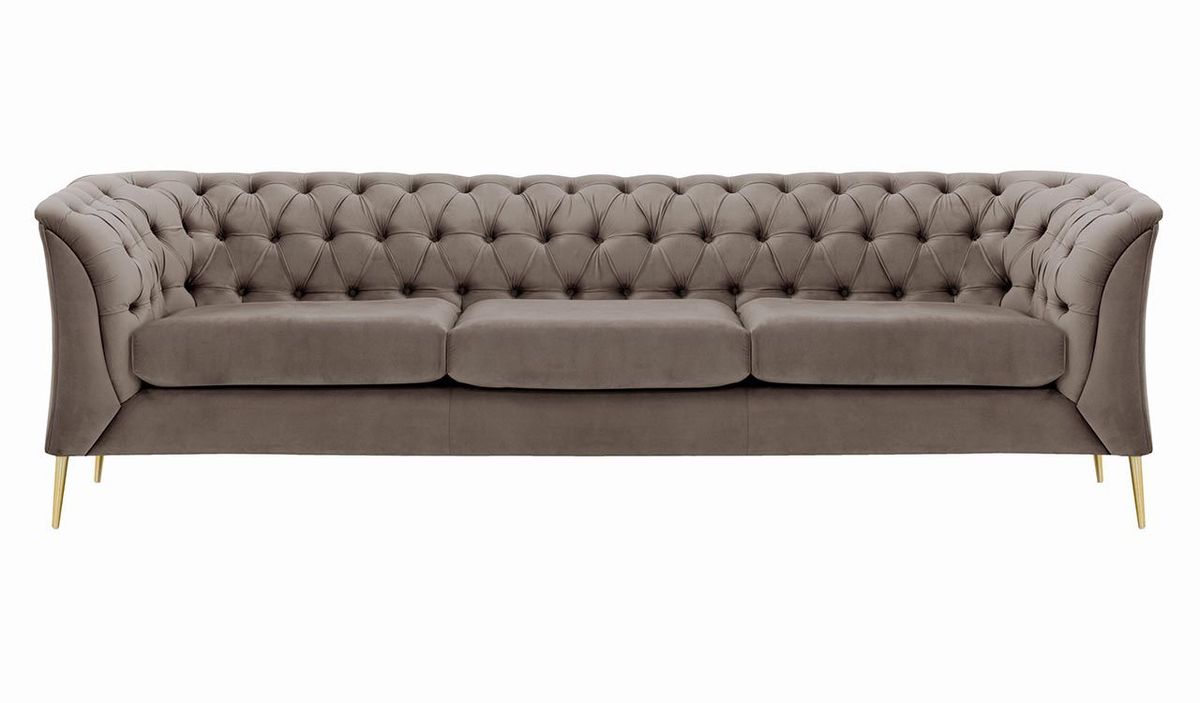 Brest 2-seater sofa – this sofa is so universal that it impresses even us. It works great in classic interiors, but also in rooms in Scandinavian style. Our customers choose this sofa for their offices or waiting rooms. Pleasant to the touch upholstery fabric is resistant to abrasiveness, at the same time guaranteeing comfort and the safe use of this piece of furniture.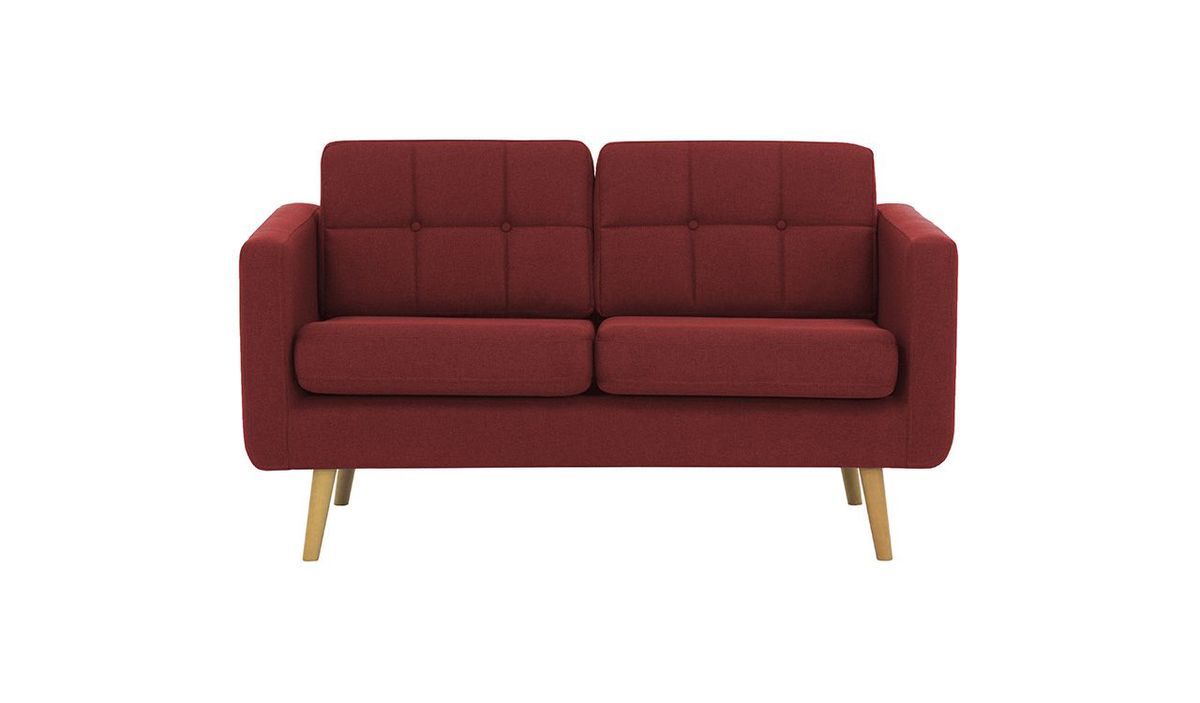 Revive 3-seater sofa – the shape of this sofa is truly classic. Elegant, wooden legs gently elevate the whole frame of this piece. The colour scheme for this line of furniture includes trendy pastels: shades of beige, grey and green.