Leather sofas vs fabric sofas: Pros, cons and choosing the perfect fabric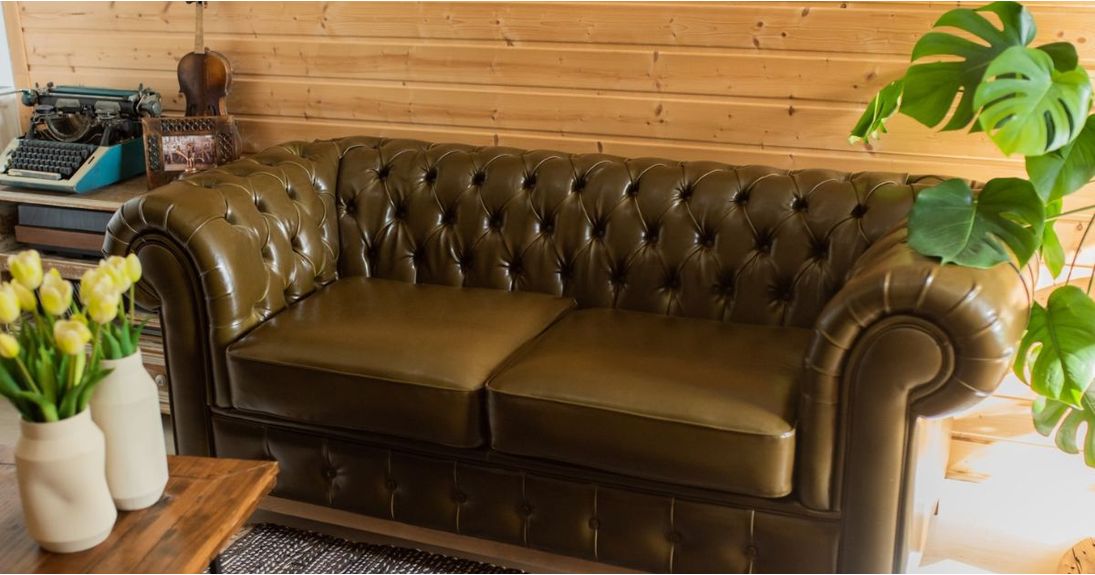 Posted: September 14, 2023
When considering the purchase of a new sofa, it is important to ask yourself: leather or fabric sofa? This is the question posed by many buyers who are faced with an extensive choice of furniture for their living room or other rooms. This decision is often a significant investment that significantly affects the comfort and appearance of our interior.
Leather sofas
Elegance and prestige: leather sofas (e.g. Sofa Cuero) add a unique charm and elegance to an interior. They are often associated with luxury and prestige. They are ideal for modern, classic and minimalist settings.
Durability and ease of cleaning: Leather is a durable material, making leather sofas resistant to wear and tear and able to withstand years of use. In addition, they are easy to keep clean - stains and dirt do not usually penetrate deep into the material, making cleaning easy.
Resistance to stains and damage: Leather is less susceptible to stains than textiles. Thanks to its smooth surface, many everyday stains can be easily removed from a leather sofa.
Fabric sofas
Large selection of patterns and colours: Fabric sofas (e.g. Sofa Gosena) offer a huge choice of patterns, textures and colours. This means there is a lot of freedom to match the sofa to your interior and personal style. You can choose from a variety of fabrics, from plain to textural, and opt for any colour that best matches the rest of your décor.
Comfort: Textiles, such as velour, cotton or microfibre, are known for being soft and pleasant to the touch. Fabric sofas often offer exceptional comfort, providing a cosy place to rest.
Price and availability: Compared to leather sofas, fabric sofas are usually more affordable. They are a good option for those who want high-quality furniture without having to spend a lot of money. In addition, they are widely available in many furniture shops.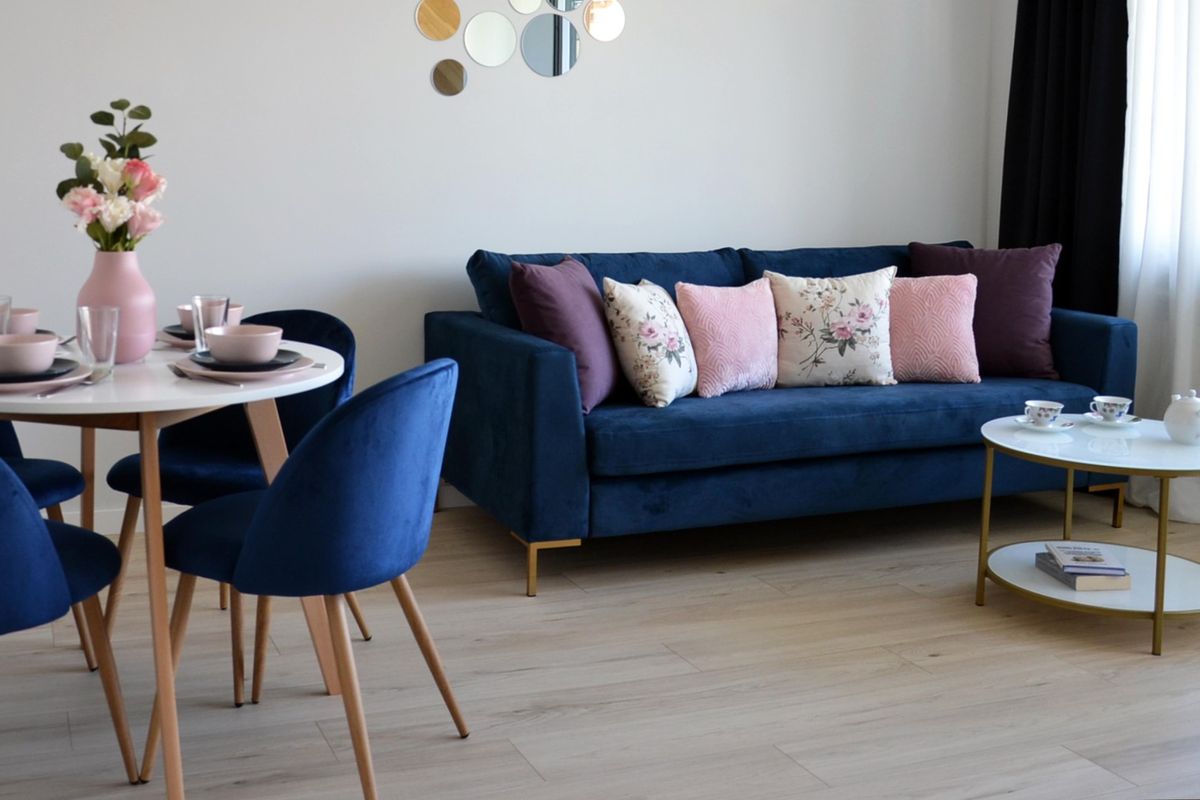 Which sofa to choose?
Interior style and aesthetics
Considering the style of the interior is key. A leather sofa adds elegance and luxury, fitting perfectly in modern or classic settings. A fabric sofa, on the other hand, offers a greater variety of patterns and colours, which is perfect for more exciting, colourful spaces.
Anticipated use of the sofa
How often is the sofa planned to be used and for what purpose? The comfort of a fabric sofa may be crucial for heavy use as a place to relax and watch TV. On the other hand, if the aim is to create a striking design element, a leather sofa can be an excellent choice for the living room.
Budget
Budget influences the choice. Leather sofas tend to be more expensive than fabric sofas. It's worth considering the amount of cash to spend on a new sofa and what features and design are considered most important.
For whom is a leather sofa ideal?
People who value elegance and luxury in their interior.

People who are prepared to invest more in a durable piece of furniture.

People who are not at high risk of stains and damage.

Lovers of the unique patina that forms on leather over time.
Who is a fabric sofa ideal for?
Those looking for a large variety of patterns, textures and colours.

Families with children or pets who need easy-to-clean fabric.

Those who prefer softer comfort and cosiness.

Those on a tight budget who want financial flexibility.
Additional care tips for sofas
How to care for a leather sofa?
Regular vacuuming and cleaning: Always start the care of your leather sofa by vacuuming or cleaning dust and dirt with a soft brush or soft-tip hoover.

Moisturising the leather: Natural leather needs moisturising to maintain its suppleness and softness. Use special lotions or emulsions designed for leather, available in furniture shops.

Avoid direct sunlight: If the sofa is exposed to direct sunlight, this can lead to fading and drying of the leather. Try to place it in an area protected from the sun or use curtains.

Protection from liquids and stains: Avoid leaving drinks or other liquids unattended on your leather sofa, as stains can be more difficult to remove. If a spillage occurs, gently remove the liquid with a damp cloth as soon as possible.
How do you look after a fabric sofa?
Regular vacuuming and dust removal: fabric sofas also need regular vacuuming to remove dust and particles from the surface. Use a dusting brush or a special connection to a hoover.

Cleaning according to the manufacturer's recommendations: Check the manufacturer's label or instructions to find out how your fabric sofa should be cleaned. Different fabrics may require different cleaning methods.

Removing stains on an ongoing basis: Stains are best removed as soon as possible. Use a mild detergent or specialised stain remover and always follow the manufacturer's instructions.

Preventing mechanical damage: Avoid sitting on the sofa with sharp objects in your pockets, such as keys or tools, which can damage the fabric.

Also consider using special protective impregnations available on the market, which can help to protect the sofa from stains and dirt. Care and regular cleaning are key to keeping your sofa looking beautiful for many years to come, regardless of the fabric it is made from.
The choice between a leather or fabric sofa depends on individual needs, lifestyle and aesthetic preferences. Before making a decision, it is worth thinking through these factors and understanding precisely what is most important to you in a new piece of furniture. Whatever your choice, both leather and fabric sofas can make beautiful and functional additions to your home.