Delivery in 3-4 Weeks
Free Delivery
5ft Plush Gradure 1800 Pocket Spring Memory Gel Standard King Mattress
Add to Wish List
5ft Plush Gradure 1800 Pocket Spring Memory Gel Standard King Mattress
Product description
Support & Comfort System
The Plus Grandure is our 4 Star Hotel grade mattress featuring 1800 individual posture pocket spring system that is designed for a luxurios sleeping experience, these independant springs hug and support every unique contour of your body. No roll togheter or roll off with total independant movemnet while sleeping that helps to prevent interrupted sleep.
Comfort Layers
Designed with high denisty foam encased mattress that strenghtens the seating edge and increases the over all sleeping surface area from edge to edge combined with our exclusive SensoryGel foam layers that provides natural ergonomic comform whilst supporting the natural alignmnet of the spine. Complimented with Soft-Knit fabric and increased side ventillation thats supports a great nights sleep. All SLF24 mattresses are designed to be recyclable at the end of their life. Mattresses have the ability to be broken down into components that can be recycled and reused, rather than going into landfill.
Product features
High-Density Foam Edge material strengthens the seating edge and increases the overall sleeping surface
In-House Irish Manufactured Pocket Spring Interior for a luxurious sleeping experience, these springs hug and support every unique contour of your body
Our exclusive SensoryGel Foam layers provide ergonomic comfort while Supporting the natural alignment of the spine
Luxury Soft-Knit Fabric with mattress side ventialltion to increase airflow for a cooler heathlier nights sleep
No Turn mattress just rotate head to toe to prolong the life of your mattress
Hotel grade 4 star mattress with 1800 individual pocket springs supporting a great nights sleep
Dimensions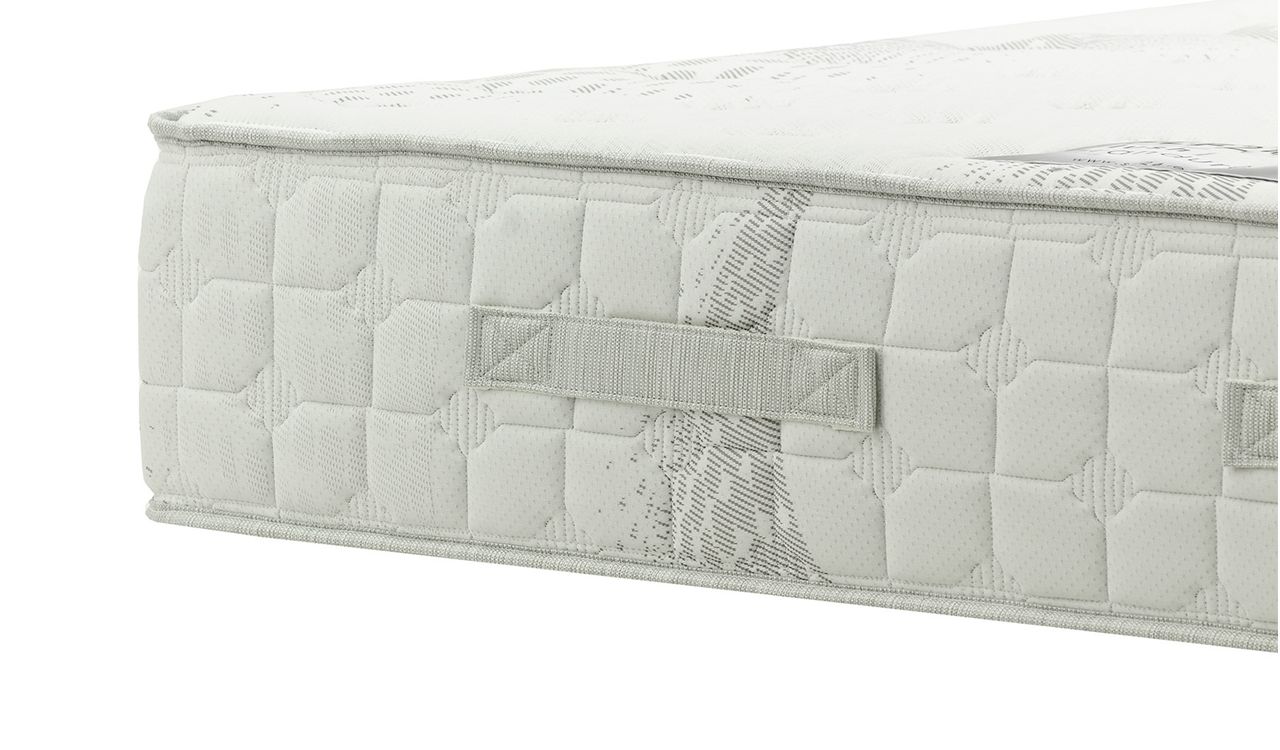 Package Dimensions
Package 1
Package 1 Width
150 cm
Package 1 Height
29 cm
Package 1 Depth
200 cm
Package 1 Weight
43 kg
Moving tips
Will your new furniture fit into your home?
FAST DELIVERY
Delivery from only 3-4 weeks
MADE TO ORDER
To your model and fabric choice
5* REVIEWS
Over 220 5* independent reviews on Trustpilot
SUSTAINABILITY
Our furniture is made with sustainably sourced materials
EUROPEAN QUALITY
All our upholstered furniture is made in our own factory