Delivery in 3-4 Weeks
Free Delivery
5ft Plush Majestic 1000 Pocket Spring Memory Foam Standard King Mattress
Add to Wish List
5ft Plush Majestic 1000 Pocket Spring Memory Foam Standard King Mattress
Product description
Support & Comfort System
The Plus Majestic Mattress features 1000 individual posture pocket spring system that is designed to individually support your natural body shape and prodive maximum comfort and support. This unqiue system creates independant movemnet while sleeping and helps to prevent interrupted sleep, no roll togheter or roll off.
Comfort Layers
Features layers of ReflectVisco memory foam with sumptuous Soya Bamboo Natural Oragnic fabric that acts as a natural heat reduction for a more comfortable nights sleep, beautifully finsihed off with Hand-Stitched boarder that has additional ventillation. All SLF24 mattresses are designed to be recyclable at the end of their life. Mattresses have the ability to be broken down into components that can be recycled and reused, rather than going into landfill.
Product features
1000 Nested Pocket Springs designed to contour your natural body shape giving maximum support and comfort
5cm V65 Visco Memory Foam added comfort that contours your body shape
Sumptuous Soya Bamboo Natural Fabric for a healtier nights sleep
Hand‐Stitched Border with Additional Ventilation to increase airflow and reduce body heat
no turn mattress simply rotate from head to toe to prolong the life of your mattress
Dimensions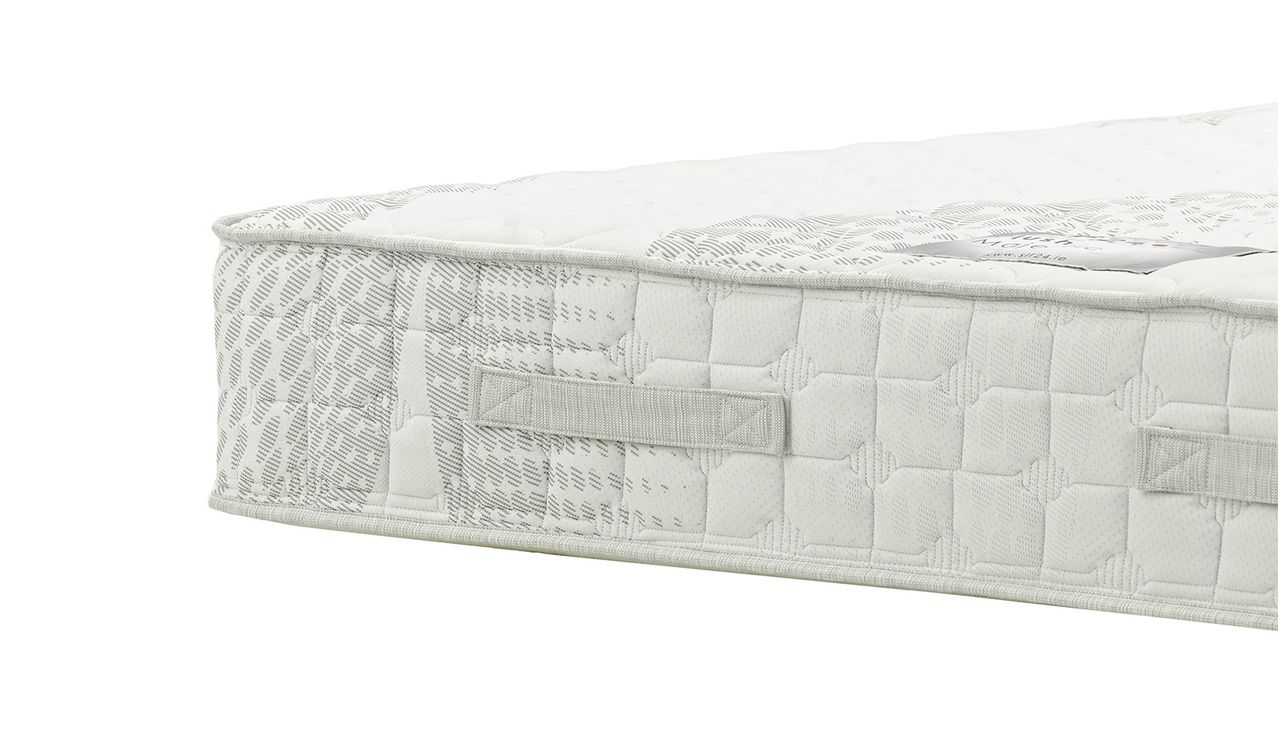 Package Dimensions
Package 1
Package 1 Width
150 cm
Package 1 Height
27 cm
Package 1 Depth
200 cm
Package 1 Weight
49 kg
Moving tips
Will your new furniture fit into your home?
FAST DELIVERY
Delivery from only 3-4 weeks
MADE TO ORDER
To your model and fabric choice
5* REVIEWS
Over 220 5* independent reviews on Trustpilot
SUSTAINABILITY
Our furniture is made with sustainably sourced materials
EUROPEAN QUALITY
All our upholstered furniture is made in our own factory